Business Directory
Free Things in Cupertino, California




A guide to free things to do in the city of Cupertino
WITH A LONG PAIR of crisscrossing main drags, Cupertino distributes itself like the fruit its orchards once produced and the flowers that graced its hillsides. Education is king in this burg of the valley, with local schools that consistently rate among the nation's best. Not surprisingly, De Anza Community College functions as the activity nexus, hosting both the Flint Performance Center and the Minolta Planetarium. The city also boasts an active roster of free community events.
1. Very Cherry
Cherry Blossom Festival
Memorial Park, Stevens Creek Boulevard and Mary Avenue, Cupertino;
Sat-Sun in April, 10am-5pm
Each April, as cherry blossoms unfurl in a profusion of papery ecstasy, Cupertino honors its sister city of Toyokawa, Japan, by holding a festival. Taiko drummers, arts, crafts, traditional costumes, washi eggs and dolls, and Japanese antiques are featured beneath the bursting bowers of the 200 cherry trees.
2. Talking Pictures
Cinema at Sundown
Memorial Park Amphitheatre, Stevens Creek Boulevard and Mary Avenue, Cupertino; 408.777.3120
Thu, Aug 21-Sep 11 (tentative)
Somehow, movies screened outside always feel more extravagant. The list of movies to be shown during Cupertino's Cinema at Sundown series hasn't been released yet, but since the event is being sponsored by the city's Fine Arts Commission and the Cross-Cultural Consortium, you can bet they'll be keen.
3. The Producers
Cupertino Farmer's Market
Parking lot behind Macy's at Vallco, Cupertino; Fridays, mid-Jan-Dec, 9am-1pm; 408.777.3081
The fruit gets fresh and the bread rises every Friday at Cupertino Farmer's Market. Vendors often feature seafood, pastries, popcorn, flowers and more--and samples are free.
4. Sip and Swoon
Ridge Vineyards
17100 Montebello Rd., Cupertino; Sat-Sun 11-4pm; 408.867.3233
Cupertinians have a little secret: that one of the best vineyards in Northern California is sitting right on the edge of their foothills, quietly pouring tastes of its fantastic wines. Free tastings on weekends, with outdoor picnic sites that offer an amazing valley view, available on a first-come, first-served basis. The athltically fit can ride bikes from the bottom of Montebello Road and ride (carefully) downhill afterward.
5. Flea the Scene
De Anza Flea Market
21250 Stevens Creek Blvd.; deanza.fhda.edu/fleamarket/
Antiques, crafts, hats, Beanie Babies, boxer shorts--all this and more float to the top at the De Anza Flea Market on the first Saturday of every month. What began as a student fundraising project 30 years ago now stands as one of the biggest junk-o-ramas on the West Coast, with 925 vendor stalls hawking approximately 58,326 different varieties of things no one should live without. Admission is free, parking is a measly $3 and the people watching is priceless
6. Renaissance Mania
Free Shakespeare in the Park
Memorial Park Amphitheatre, Stevens Creek Boulevard and Mary Avenue, Cupertino; Sat-Sun 7:30pm, Jul-Oct; 800.978.PLAY
Forsooth, "free" is in the very name of this Shakespeare in the Park program. A direct descendent of the Golden Gate Park program that began in 1983, Cupertino's version shares a storied history and some very fine actors. There's no better way to enjoy professional theater and get a head start on those grass stains. This year's feature is Love's Labors Lost, directed by Ken Kellerher.
7. Go for the Garages
The Cupertino Citywide Garage Sale
Sat, Sep 13-Sun, Sep 14; 408.777.3241
Grab the official "Garage Sale List and Map" and head out on a treasure hunt. Cupertino encourages multifamily and block sales during their yearly material purge. You may just find the lawn mower you lent your neighbor on sale for $5--what a steal!
8. Get Moonstruck
Moon Festival
Memorial Park, Stevens Creek Boulevard and Mary Avenue, Cupertino; weekend right
before the eighth full moon of the Chinese Calendar (usually in September); 408.865.6688
The round moon represents family reunion in the Chinese culture, so during a Moon Festival families gather. And what do families do when they gather? They eat. Hundreds of varieties of "moon cakes" tempt visitors to the Moon Festival; traditional dancing will help them burn the calories off.
9. Ya, Ve Have Beer Here
Oktoberfest
Memorial Park, Stevens Creek Boulevard and Mary Avenue, Cupertino; Sat-Sun in Oct TBA
Two whole days of German culture equals two whole days of beer, sauerkraut and drinking songs. Drop the kids off in the Kinderplatz (children's play area) and browse the wares of more than 100 artists and craftspeople. Both admission and parking are free.
10. And Big Furry Hats
Tournament of Bands
Parade down Stevens Creek Boulevard and Torre Avenue, Cupertino; weekend in Oct TBA; parade starts at 10am; Rosalie Hallock, Cupertino High School; 408.996.9965
Put the oompah back in your life with this annual parade of Bay Area high school marching bands. Scores of energetic teenagers strut their stuff; many of them will later fashion these experiences into fine essays for low-paying humor magazines.
11. Over Hill, Over Dale
The Montebello Open Space Preserve, a system of trails that runs behind Cupertino and Saratoga all the way to Palo Alto and beyond, is a boon to hikers, mountain bikers and all manner of explorers. Enter from the top of Montebello Road and take in great views, lush rolling hills and plenty of open space, all for free. Extremely limited parking, so bring your bike or be prepared to walk up the hill for a ways. There's also nearby Stevens Creek Reservoir, a haven for fisherfolk, and Stevens Creek Park, for picnics with the kids. >>more
12. School Rules
Cupertino Historical Museum
Quinlan Community Center, 10185 N. Stelling Rd., Cupertino; 408.973.1495; Wed-Sat 10am-4pm; Tue and Sat, noon-3pm
Cupertino's past as a dusty crossroads with a country store and four (yes, four) schools is lovingly depicted at this free museum in rotating displays of photographs and artifacts. If history bores you, you can spend time writing a novel on the comment cards.

18-Hole Executive Golf in Cupertino
Corporate, Family and Pet Friendly Hotel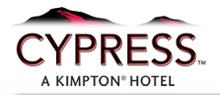 Cupertino's Luxury Boutique Hotel