Business Directory
Cupertino Local Bars
Local Bars | Neighborhood Bars | Live Music Clubs | Lounges | Breweries | Restaurants | Sports Bars
BJ's Brewhouse
10690 N. De Anza Blvd., Cupertino, California; Tel. 408.865.6970
BJ's Brewhouse, which is quickly becoming a Cupertino local bar and brewery institution known for its well crafted beers, serves up Chicago inspired pizza and pasta dishes coupled with an extensive appetizer menu to quell the hungers for food and drink of local Cupertino residents coming home from work or De Anza College students seeking a beer fueled study break.
Blue Pheasant Bar and Grill
22100 Stevens Creek Blvd., Cupertino, California; Tel. 408.255.3300
Located on the grounds of Cupertino's Blackberry Golf Course, the Blue Pheasant Bar and Grill has been serving up steak and seafood to hungry golfers and Cupertino locals in their clubhouse atmosphere for years. But, this local bar doesn't slow down after the last ball is teed up. The Blue Pheasant plays host to the swingingest dance party in Cupertino with DJs playing everything from the 50's straight through to today's hits and they also cater to the local lung monkeys with karaoke nights.
Britannia Arms
1087 De Anza Blvd., Cupertino, California; Tel. 408.252.7262
The original Brit—and considered by its loyal Cupertino bar regulars to be the best of the three—still serves up the best fish and chips and English brews you're likely to find on this side of the pond. You can catch all of your major English and European soccer events, probably taped delayed, but who cares, it's soccer, er, football; oy! During any Hallmark holiday the Brit fills to capacity with eager revelers of the celebration du jour, also this Cupertino local bar hosts a weekly schedule of jazz, karaoke, cover bands and DJs.
Duke of Edinburgh
10801 N. Wolfe Rd., Cupertino, California; Tel. 408.252.7262
Hands down our favorite British Isle pub in Cupertino, or for that matter anywhere in the South Bay, the Duke of Edinburgh certainly does everything right. Its' bar and nearly everything inside was shipped directly from England and assembled to exact pub specs for some genuine authenticity and it seems that Duke of Edinburgh's menu made the voyage across the pond as well. You can sip on a staggering selection of beers on tap from the British Isles and munch on some classic pub fare with everything from shepherd's pie to fish and chips to scotch eggs—hard boiled eggs wrapped in sausage and deep fried, so good—while tossing real steel tipped darts. And, for all you soccer... er, football fans, the Duke of Edinburgh in Cupertino broadcasts all the European football games.
Paul and Eddie's Monta Vista Inn
21619 Stevens creek Blvd., Cupertino, California; Tel. 408.252.2226
We suppose the best endorsement for Paul and Eddie's, Cupertino's neighborhood bar, is that if it were closer to our house, we would spend everyday there, but as it where, with drunk driving laws being what they are now, we don't get up this Cupertino local bar as much as we should. Paul and Eddie's embodies that neighborhood bar feel to a tee with heavy drinks, ice cold tap beers and the Jaegerator—an ice cold Jaeger pouring machine. Also, there's darts, pool and video games to while away the hours. At any time of the day you're likely to find an interesting host of regulars spouting Cupertino history or De Anza College students taking a 'study break."
Peacock Lounge
19980 Homestead Rd., Cupertino, California; Tel. 408.777.0812
We're certain that the Peacock Lounge sports bar in Cupertino has caused its' fair share of marital difficulties, but we're also sure that it has solved many of them as well. With a wall of televisions tuned to every sport under the sun, pool tables, dartboards, foosball and video games it's easy to see why the Peacock Lounge is a favorite Cupertino local sports bar hangout. And, rest assured, sports and sports bars have never been scientifically proven to break up marriages... really.
TGI Friday's
10343 N. Wolfe Rd., Cupertino, California; Tel. 408.257.2050
The South Bay foothold of the behemoth TGI Friday's chain tows the company's signature flair line well with hugely portioned appetizers and entrees served side by side with some of the most potent cocktails around. Perhaps the coolest aspect of TGI Friday's, well except making fun of their overly perky service staff after you've had a few, is that they sport two happy hours (4-7pm and 10pm-1am) to keep their raucous atmosphere going. A favorite local bar in Cupertino for celebrations and the after-work crowd, TGI Friday's also plays host to one of the coolest events in bar history: the Bartender Olympics—where you can catch your favorite slingers showcasing their flair skills.
—Cupertino Bars and Clubs reviews by Ryan Osterbeck

18-Hole Executive Golf in Cupertino
Corporate, Family and Pet Friendly Hotel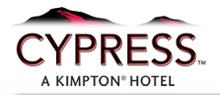 Cupertino's Luxury Boutique Hotel